Waikanae Association Football Club was formed in 1978 as a non-profit organisation run by volunteers. 'The WAIKANAE ASSOCIATION FOOTBALL CLUB INC is a New Zealand owned Incorporated Society'. More than 40 years on and we are still delivering football to our wider community. At Waikanae Football Club we offer football for Juniors from First Kicks through to competitive teams, then onwards to Senior Social and Competitive teams.
We share Clubrooms with the Waikanae Bowling Club at 356 Te Moana Road, Waikanae.  Our two 'home' grounds are Jim Cooke Park, Nimmo Ave. West and Waikanae Park, Park Ave, in Waikanae.  Home games are also held at Otaraua Park, King Arthur Drive, Otaihanga.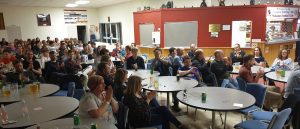 With a membership of about 350 split evenly between juniors and seniors, the Waikanae Football Club is managed by an Executive Committee consisting of President, Vice President, Secretary, Treasurer, Senior Convenor, Junior Convenor. Additional members can be elected to the committee via nomination at the AGM. The Committee meets once a month throughout the year to not only deliver football but provide a Club that is active and social in the Community.
We acknowledge and thank our sponsors and ask you to support them wherever possible.